Rémi Tessier's approach to design is founded in simplicity, where function determines form.
While each interior project is client-tailored and bespoke, they all share a peaceful elegance. After all, luxury and refinement should be sensed rather than ostentatiously forced. As such, exceptional quality and imperceptible detail are the cornerstones of Rémi's design philosophy.
Awards :
2015, Interior Design Award for Grace E
2015, Best Interior Design for Grace E
2013, Samadhi – Refit
2013, Interior Design Award for Aslec 4
2013, Monaco Yacht Show Award for Satori
2013, Interior Design Award for Satori
2011, Kamalaya – Confidential
2011, Sailing Yacht of the Year for Zefira
2011, Best Interior Design for Kahalani
2010, Best Sailing Yacht Interior for Riela
2008, Best Yacht Interior for Salute
2006, Best Sailing Yacht Interior for Parsifal
2006, Interior Designer of the Year for Parsifal
2006, Celeste
2003, Best sailing yacht for Squall
2002, Best Sail Interior for Squall
Details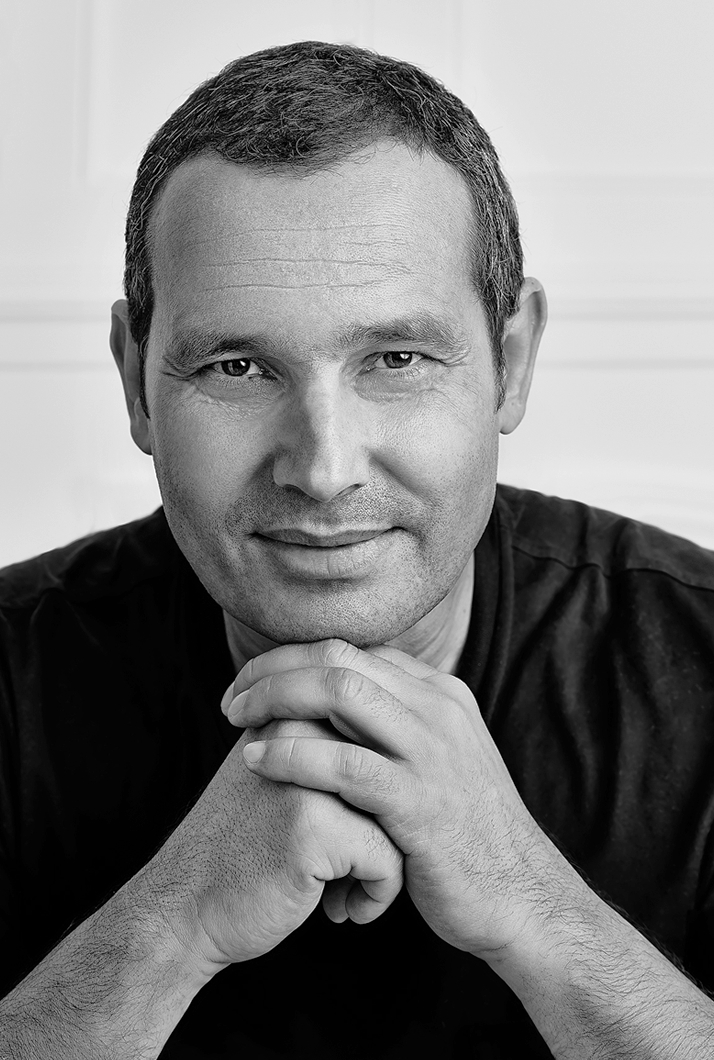 Seven years training as a cabinetmaker at Les Compagnons du Devoir, allowed Rémi to work with his hands and indulge his infatuation with materials while developing the technique and creative confidence necessary to challenge design and pursue excellence.
Though self-taught, since opening his studio in 1988 he has won several prestigious international awards and worked on a number of iconic yachts, notably Squall, Parsifal II, Nahlin, Vava II, Air and Grace E.
Now pulling rank among the world's most revered yacht interior designers, Rémi's Paris studio is home to an international team – though he will pore over every millimeter of a scheme himself – delivering timeless, sophisticated interiors for discerning clients, from private residences, yachts and private jets, to bespoke furniture and brand collaborations, most recently with Baccarat for his line Beyond Crystal.
Working with only the best craftsmen and inspired by the purity and sophistication of nature, Rémi will often abandon convention by mixing materials to create an unexpected finish or use hidden light sources to reveal subtle details or textures.
Art plays a major role in his approach and his relationships in the Contemporary Art world – from artists to collectors – inform many of his schemes.
Excited by the infinite possibility of design, Rémi finds reward in successfully interpreting his clients desires to deliver the right solution. By capturing the soul of a space, the experience will follow.
Born in 1964, Rémi is married with six daughters. He approaches each project as he would his children: allowing them to develop their own personality, while his own touch is implicit in the DNA.